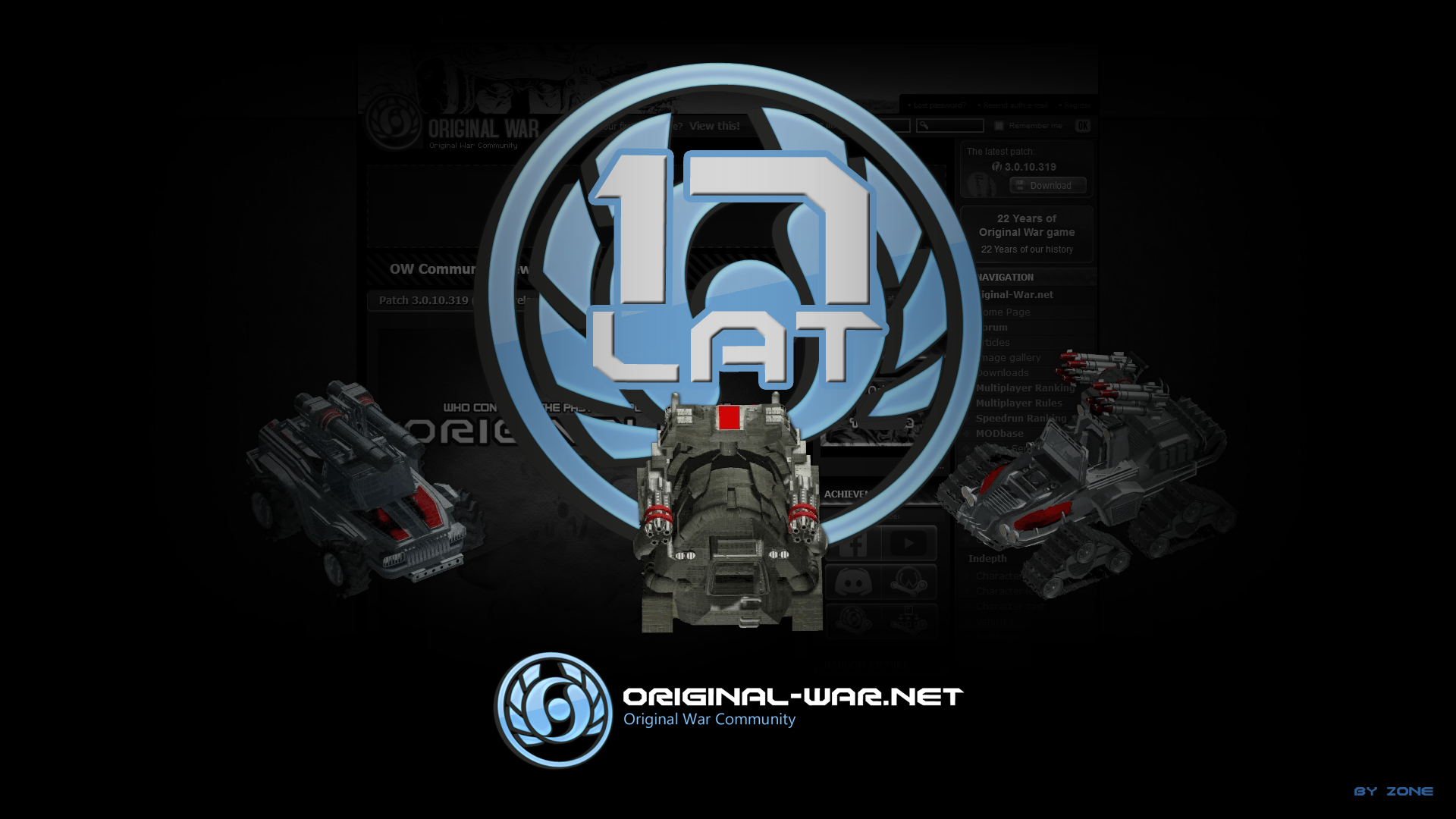 Rok 2006, był rokiem wielkich premier. To w nim właśnie na rynku pojawia się m.in. konsola PlayStation 3, Wii, czy Nintendo DS Lite. Swoją premierę mają także gry The Elder Scrolls IV: Oblivion, Heroes of Might and Magic V, czy Need for Speed: Carbon. Dla fanów Original War natomiast najważniejszą datą tego roku staje się 17 lutego, czyli dzień powstania vortalu Original-War.net – pierwszego dużego i międzynarodowego serwisu o grze Original War, który przez kolejne lata podbijał serca graczy! Do dziś - czyli od 17 lat (z czego jesteśmy dumni) - jest to największy serwis o tej tematyce, stworzony przez członków społeczności, dla społeczności!
Świętując naszą wspólną, 17. rocznicę istnienia, postanowiliśmy podzielić się z Wami naszymi wspomnieniami oraz napisać kilka słów o tym, jak vortal rozwijał się w poszczególnych latach oraz jakie kamienie milowe doprowadziły go na ścieżkę, na której obecnie się znajduje!
Zachęcamy do lektury nowego artykułu zatytułowanego "Historia Original-War.NET", znajdującego się pod poniższym adresem:
https://original-war.net/articles.php?a ... ET&lang=pl
Myślę, że razem z Wami udało nam się stworzyć kawał dobrej historii, dlatego korzystając z okazji, chciałbym podziękować wszystkim, którzy przyczynili się do rozwoju vortalu, jak i wszystkim jego użytkownikom, którzy nadal z nami wytrwali!
Mam nadzieję, że ten rok zaowocuje jeszcze większym rozwojem, a co najważniejsze, iż nikt nie spocznie na laurach, by sam serwis jeszcze prężniej mógł się rozwijać! Tego w kolejnych latach sobie oraz Wam życzę, by kolejny rok wniósł jeszcze więcej szczęścia w Wasze i nasze życia!