We announce that work on the MODBase project has been completed. We have enriched all modifications with basic descriptions, editorial evaluation based on tests, links to the gallery, as well as films, if any were made available by the authors.
View of the section has been changed - from now on, flags showing supported languages are displayed next to the title of each mod, as well as the possibility to preview the description and evaluation of a given modification, while reviewing the list of mods.
We have also supplemented MODBase with modifications published this year as well as the previous year.
Below are a few screens: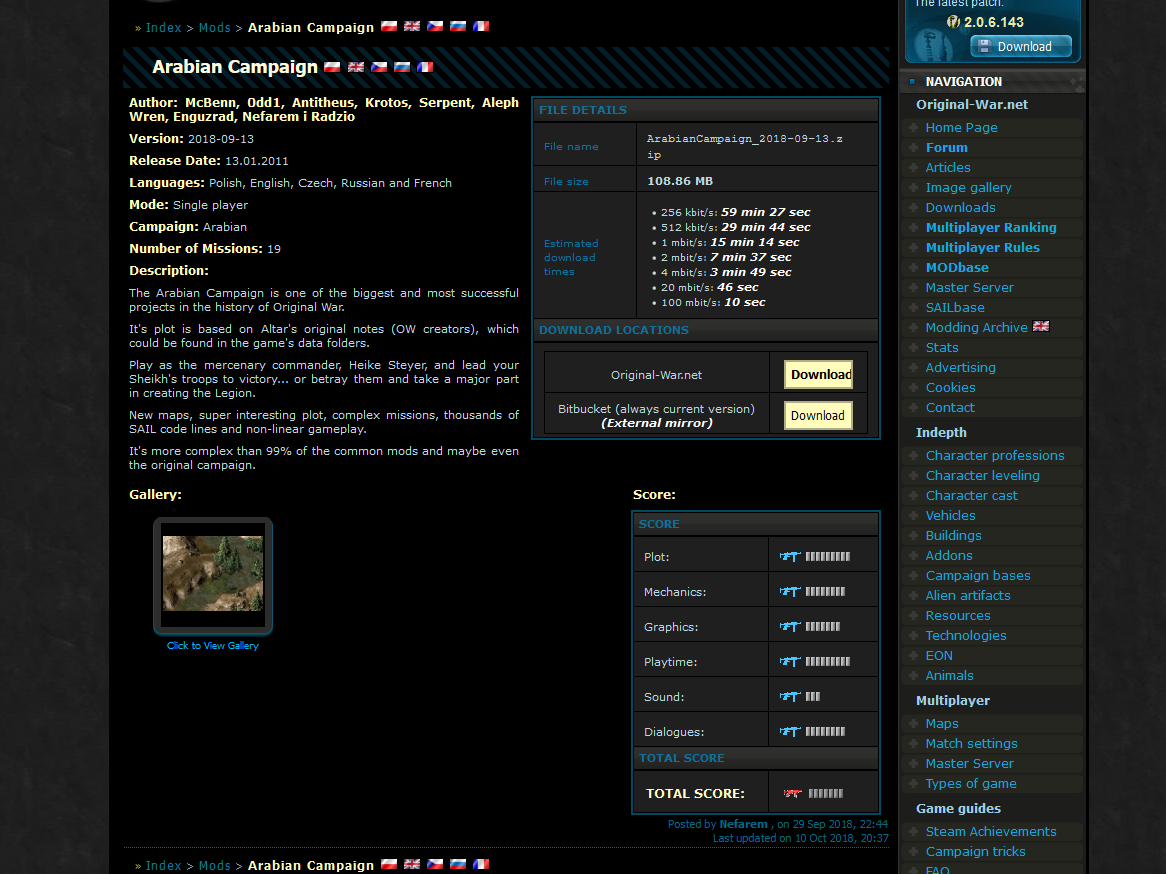 New - more detailed descriptions of mods.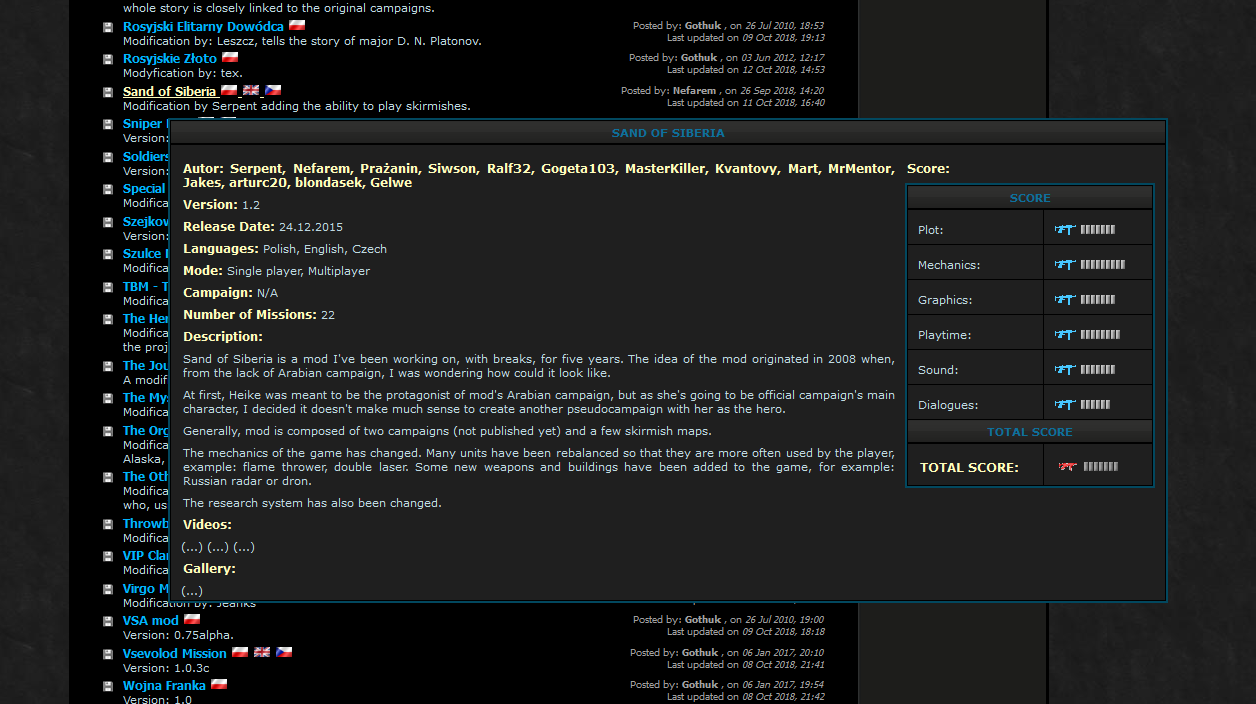 New preview of mod content on the modification list.
Link to MODBase:
https://original-war.net/files.php?c=15