It's most likely that all Original War players once had a text that suddenly shows up in their multiplayer game: "Synchronization lost", which caused the game to crash.
However, Stucuk has added a variable in his previous released patches that prevents the game from crashing even if the synchronization is lost: the game continues.
How can I toggle this variable?
1. Open Original War's main folder.
2. Find the file "eset.ini".
3. Open it and edit the value of the variable
to
In order for this to work, all players need to set CanSyncLoss to 0.
What happens when the synchronization is lost?
For correct operation in addition to the host, other people to have this value changed as well.
What will the loss of synchronization show out of the game now?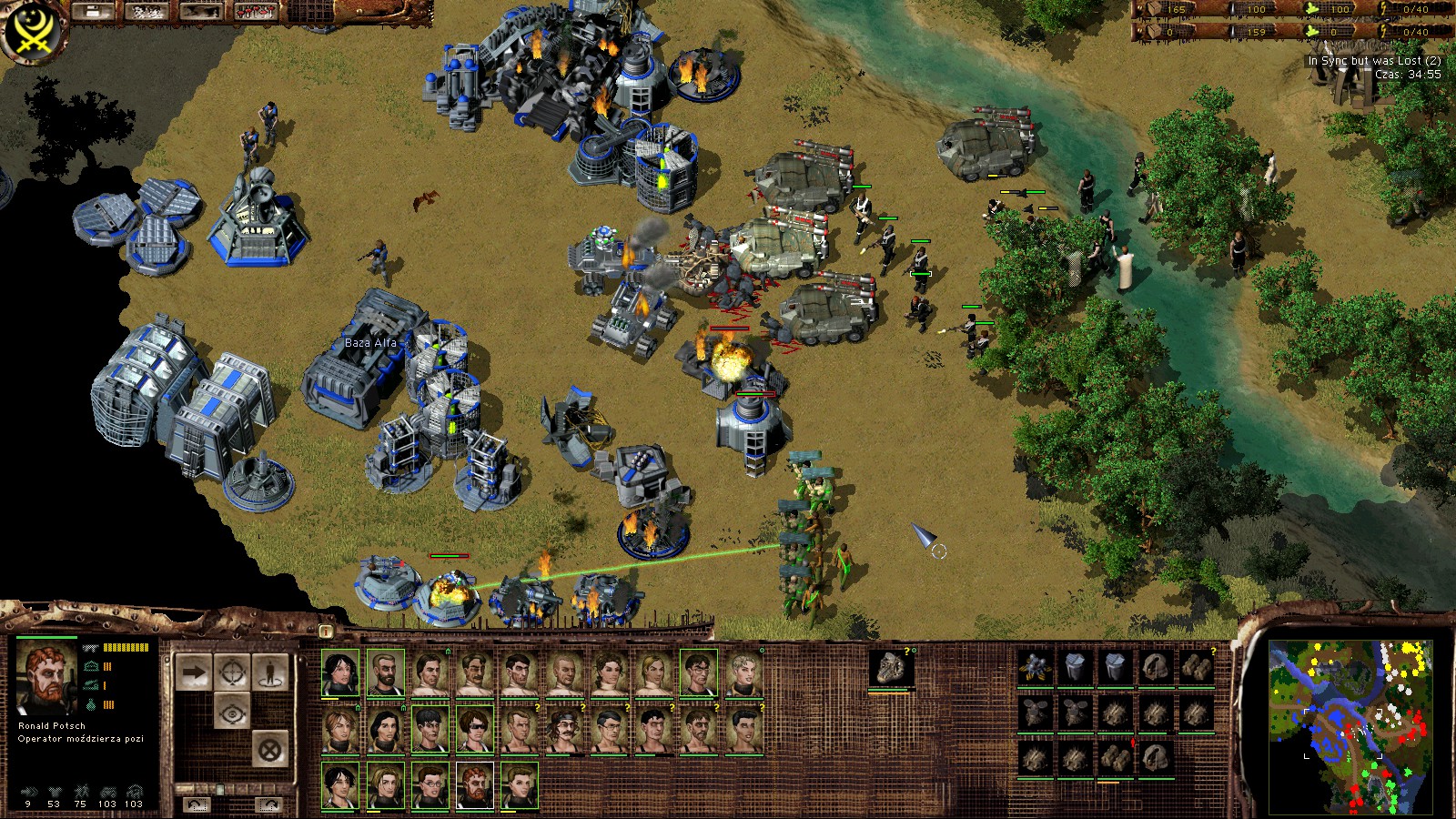 There will be a timer at the top right corner of the screen that indicates for how long it has been lost.
Is this bad for the continuity of the game? (in this case 2)
It isn't! As long as the desynchronization doesn't exceed 200, it should run fine. The game will specify it when the synchronization is back to normal.
(but beware of games that keep going and actually look different from one player to another -I've had this case several times before where my opponent told me "Oh you are attacking me" while in fact, I did not send anyone to his base- and it happened after a sync retrieved)